How To Take Great Wedding Photos
Wedding is the train of obligatory ceremonies, which change one another fast enough. A photographer should manage to record all the events, which are so significant for the newlyweds, at the most favorable moments.
The Preparation
First of all you should work out a plan, which will be discussed before the shooting. You should also devise several routes: the first for the good weather, the second for the nasty one. It's better to find out several additional locations, not far from the main route.
The wedding photographer should watch the time and realize how much will be required for the shooting, how much will be spent on the route, coordinating these moments with a driver and a couple.
Having discussed the locations, where the shooting is going to take place, it will be useful to visit them, scout for possible positions and angles to shoot from, think up some ideas and note them down.
If the future newlyweds don't feel comfortable and relaxed in front of the camera, you can (and even should) offer them to shoot a pre-wedding love-story, during which they will get used to you and your camera, that will allow them to be more relaxed on the wedding day and as a result to get more vivid and emotional photos. Moreover, the love-story photos can be shown at the wedding as a slide-show, what beyond doubt will add you some points and serve as an additional advertisement of your services.
Equipment for Wedding Photographers
To fulfill such a specific task as shooting a wedding a photographer should have some special tools. It's better to have two cameras on that day. One with fast wide-angle lens and the other with TV zoom lens.
Here the brand of your camera doesn't play a significant role, the more important is, whether it has a RAW format, as it provides more flexibility when it goes to light correction, and the high speed of files recording. You will just lose your precious time waiting, while the camera is winking at you with the green lamp, and your finger is pressing the blocked shutter button to no purpose.
When taking wedding photos you need a fast and sharp lens. The camera shouldn't produce image noise, when shooting with ISO at least up to 800. The both cameras should have automatic external flashes with swivel heads and diffuses.
Also, it's better to have a tripod with you, as in some situations you have to shoot in the rooms with black ceiling and poor light conditions. Any external flashes won't help you in this case, and only using a tripod you will be able to take quite qualitative photos, for example, the interior of the restaurant.
And don't forget to take an extra camera and flash batteries with you. (Sometimes the wedding photography lasts more than 10 hours. No power source will withstand that).
Lenses for wedding photography
Lenses for wedding photography should meet the following criteria:
• Be sharp at the all focal lengths
• Be fast, preferably with the constant lens speed 2.8 (for zoom-lenses)
• Be multipurpose. You can miss the most important moment when changing the lens, that's why it's better to take two high quality lenses, which will cover the main focal lengths – for example, 24-70 f2.8 and 70-200 f2.8.
Top wedding photography tips
• For a wedding woman portrait (head and shoulders) it's better to use an aperture at least f=2. And even with f=2 only some parts of the face will be sharp. If you want to expand the depth of field, use f=2.8 and even f=4.
• For a half-length portrait of the groom the minimum aperture value could be only f=4, as the wider aperture suggests softness and blurring, what is usually associated with the femininity, rather that masculinity.
• While portraying two or more people, it's required to use smaller aperture values. Not even f=4, but 5,6. To get an excellent shot, everyone at the scene should be in focus. For group and family photos you can use wide-angle and the aperture at f=11.
• While using the flash, set the shutter speed as short as possible - from 1/15 to 1/25 seconds. This will allow to use the surrounding light as the fill light.
Post-processing wedding photos
Here begins the most painstaking part of the work. The majority of wedding photographers could take 2000 photos and even more. Not all of them should be provided to the customer. The obvious technical flaw should be thrown out, and the best shots should be chosen from the doubles. The brightness, contrast, while balance should be adjusted and some images should be cropped. Here the Lightroom Presets and Photoshop Actions will come in handy.
You can choose one of our Lightroom Presets and Photoshop Actions collections which was especially created for wedding photographers: Wedding, Film Wedding, Vintage Wedding, Black and White Wedding. You can also check our Wedding Bundle and save more than 50%. These stunning collections was designed to drastically improve your workflow for processing and editing wedding pictures.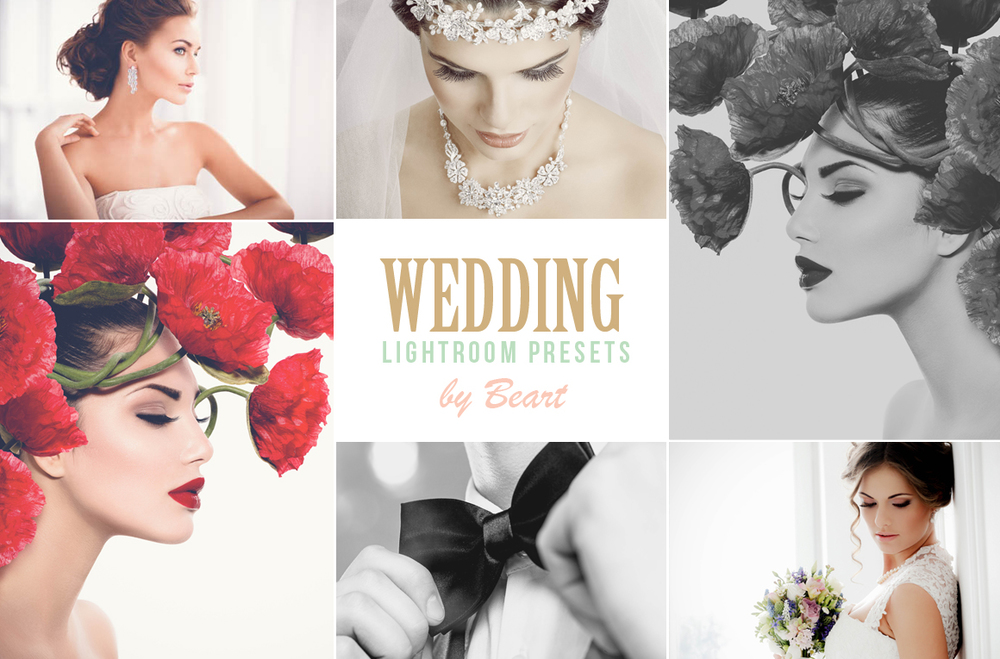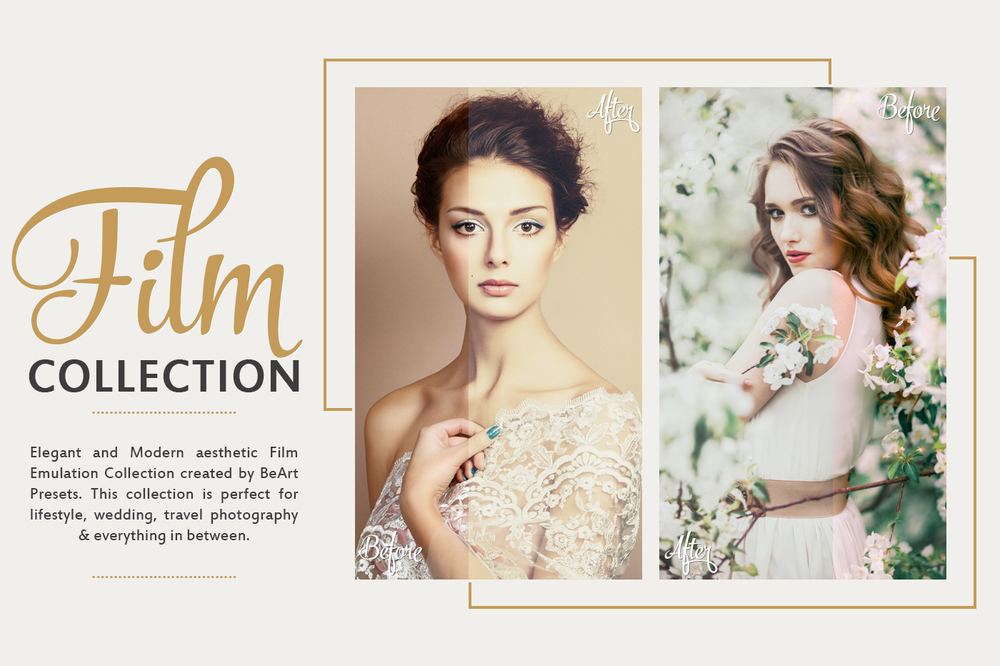 If you like this article, then please consider following us on Pinterest and Liking our Facebook Page. Thank You!